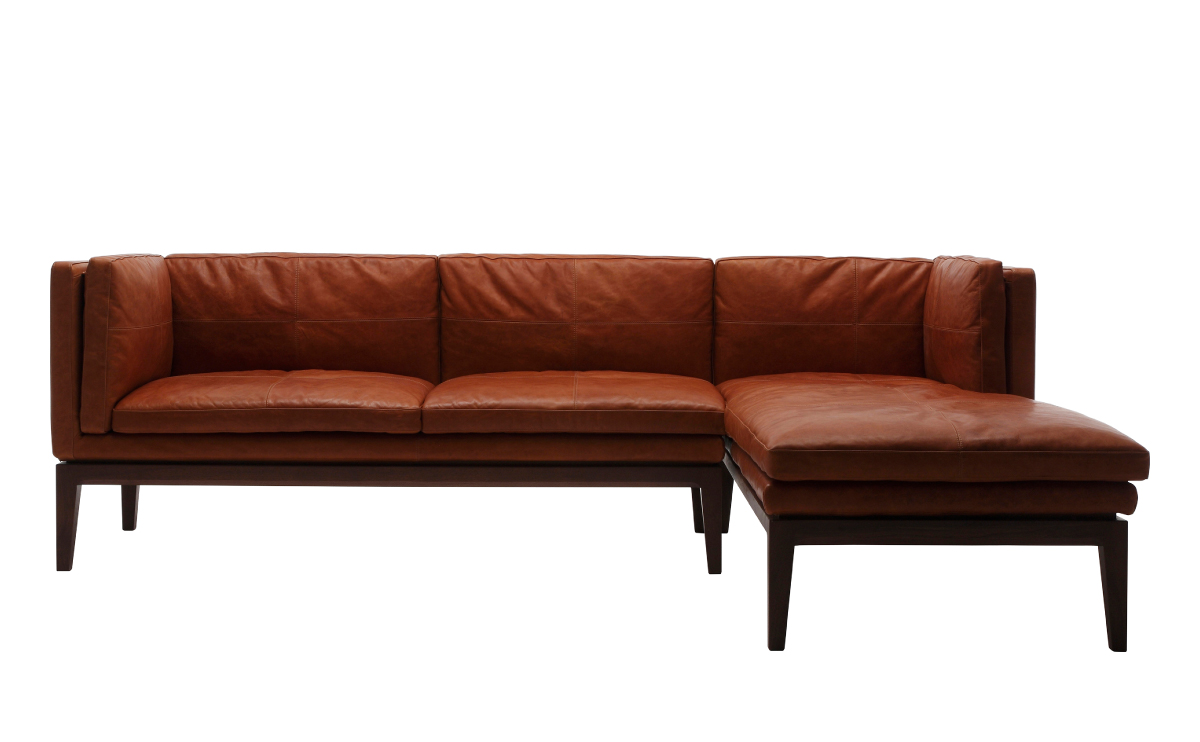 Wide 2P sofa with right elbow + Chaise longue with left elbow
Walnut, Oil tone Leather F0
The design has a classic modern vintage feel. It is designed to be compact even if you combine multiple items.
This sofa is perfect fit for use space both for living room and dining room with the structure of cushion suitable for relaxing when sit deep and for eating and working when sit on the edge.
With the natural beauty comes from meticulous ingenuity, the more you use it, the more you love it.
Please refer to "Price/Variations" for available upholstery and wood species.