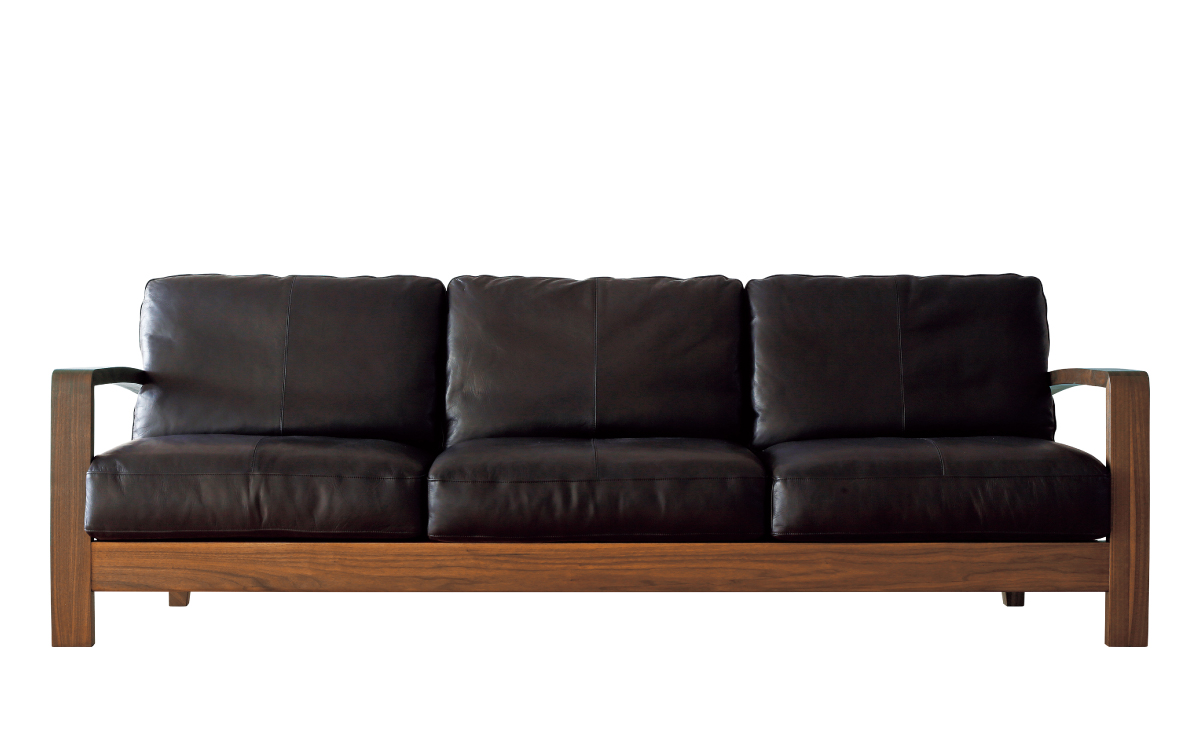 Walnut・Oil-touch Leather FO
"Continue to have your favorite furniture for a long time." It is not only because people love the design, but it must be practical and have timeless values. Comfortable atmosphere created by high quality wood and quaint frame design. And it is a cushion with volume that provides an elegant time. It is a highly satisfying sofa with artistic and practical features and can be used for a long time without getting tired of it. Great comfort for everyday life.
Please refer to "Price/Variations" for available upholstery and wood species.