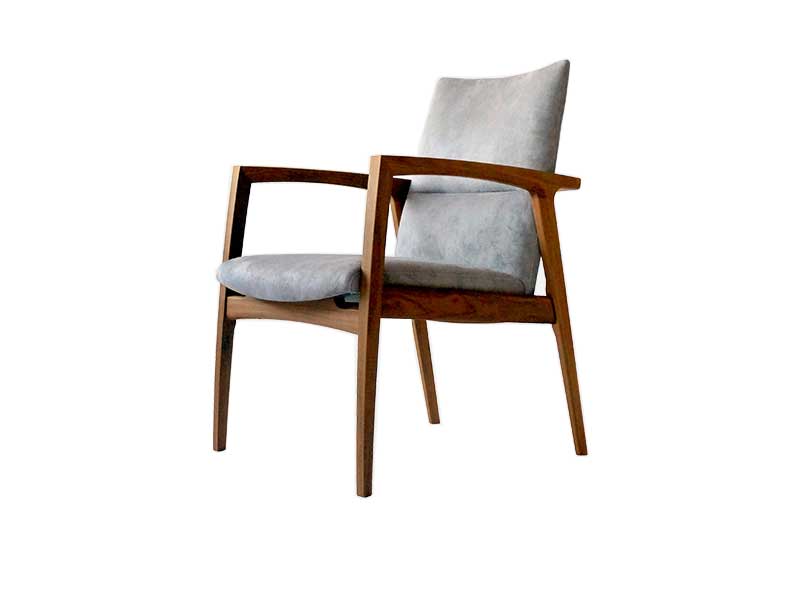 W600・D675・H850・SH430・AH630
Walnut・Fabric Upholstery, Type C
LD chair is the first item in the Koti series. It has been reborn with a design that fit into the dining space in response to recent changes in lifestyle. It is a high-back type, and the cushion that goes along the body is designed to have a straight and neat form.
Time to relax with family, time to face oneself. This is a useful item for various occasions.
Please refer to "Price/Variations" for available upholstery and wood species.